For 5 months I worked at Telus Digital as a UX intern on a team known as Site Builder. Site Builder is an engine that allows teams to reuse content objects, code and design to build web pages and marketing campaigns. 
My team maintains it by adding new content, keeping it up to date with Telus Design Standards and creating customizable layouts so users can easily create new webpages. Site Builder allows us to prevent code duplication, enforce brand guidelines, code standards and the quality of products pushed to market.
I started out as the only designer on the team so my role was focused on standardizing the design throughout Site Builder. I was creating reusable content blocks to match the updated Telus Design System standards and ensuring they were all accessible and responsive. By focusing on improving the experience of creating webpages, through the use of reusable content blocks, we enabled outcome teams to ship new pages faster and minimizing development effort and code changes. 

The adoption rate of Site Builder throughout Telus Digital increased after these changes were implemented resulting in increase usability across new web pages created, and many hours of effort saved.
​​​​​​​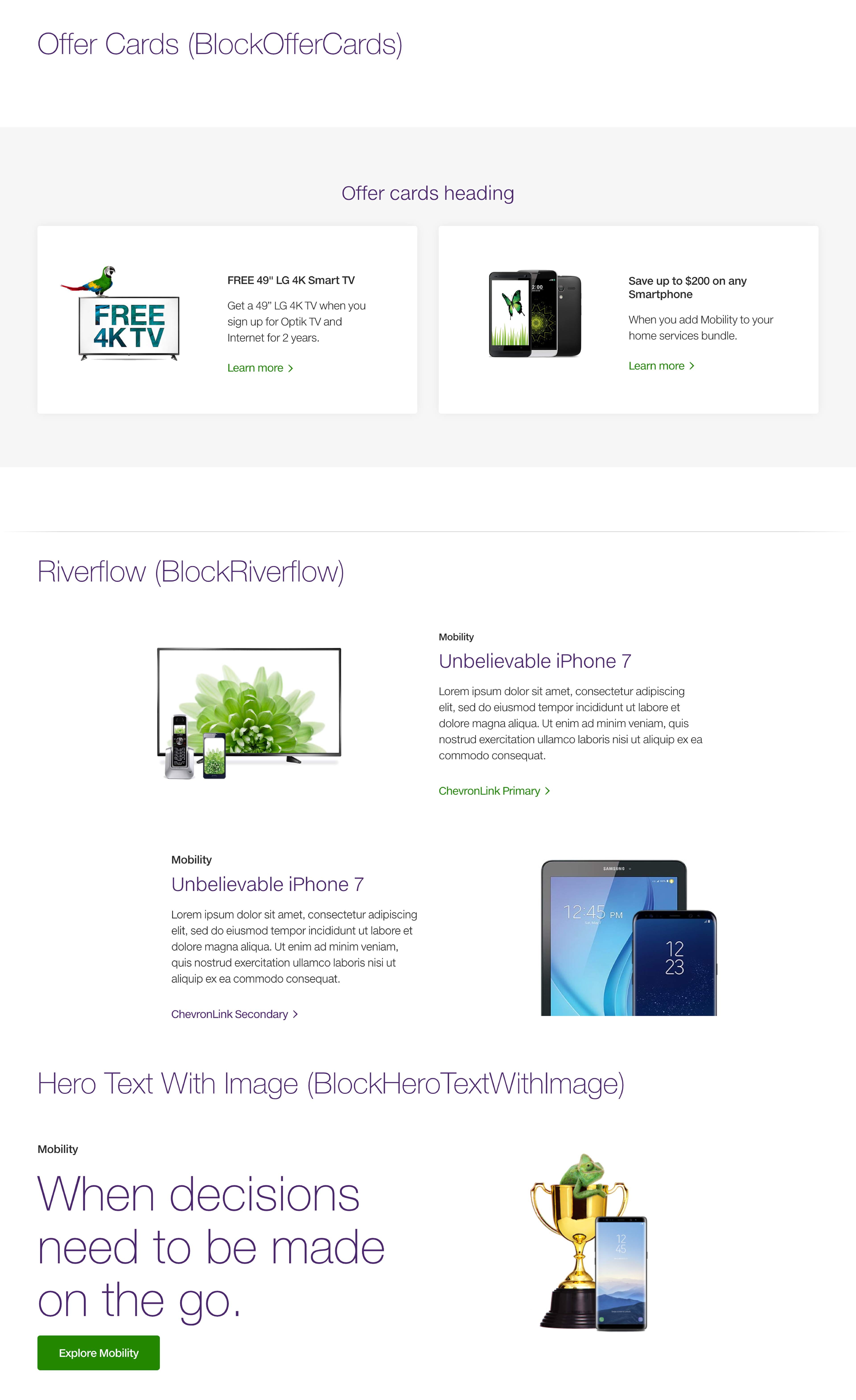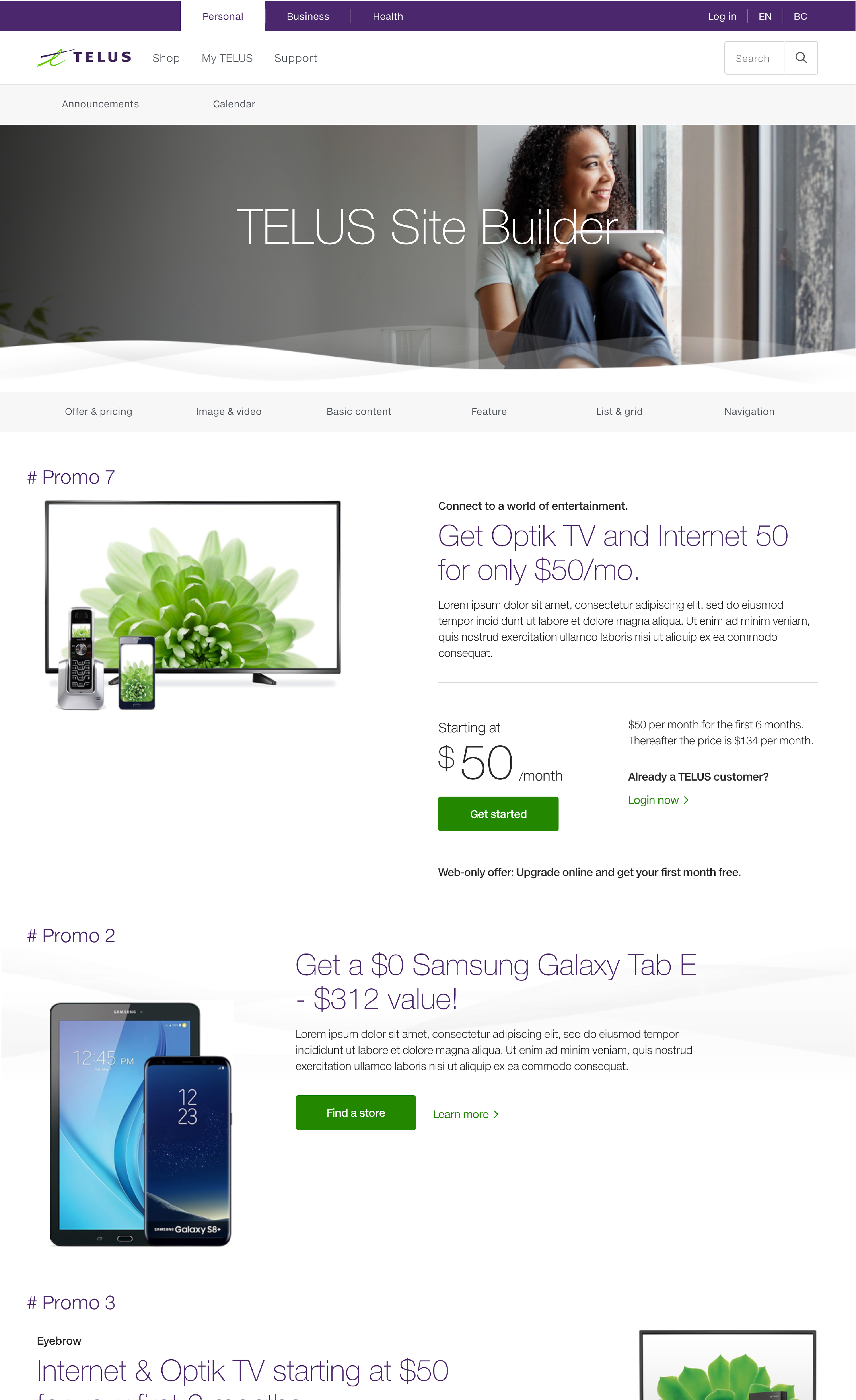 Midway through my internship, I began to work closely with developers and our design strategy lead on an extension for Site Builder that aimed to be a WYSIWYG (what you see is what you get) editor. The purpose of this product was to make editing pages even easier for non-technical users. It would allow users to edit webpages without the need of a developer and/or a designer. 
I researched other competing tools to identify what made them unique, what made users prefer one over others and what features they had that made making and deploying websites easy and seamless for an average person. 
Through the use of user flows, I was able to understand the different options and think critically about the happy path of the target WYSIWYG users. Through my research, we came up with ideas to make the WYSIWYG demo that was currently being worked on more user-friendly and improving the current interface.
After this research, we began to conduct user interviews to determine the opinions of our different users (frequent users, casual users and first-time users) on the capabilities and usability provided by the WYSIWYG editing tool. With our user feedback findings, we began to find ways to improve the existing demo. We uncovered pain points of earlier iterations of the product and set out to build a more user-friendly alternative.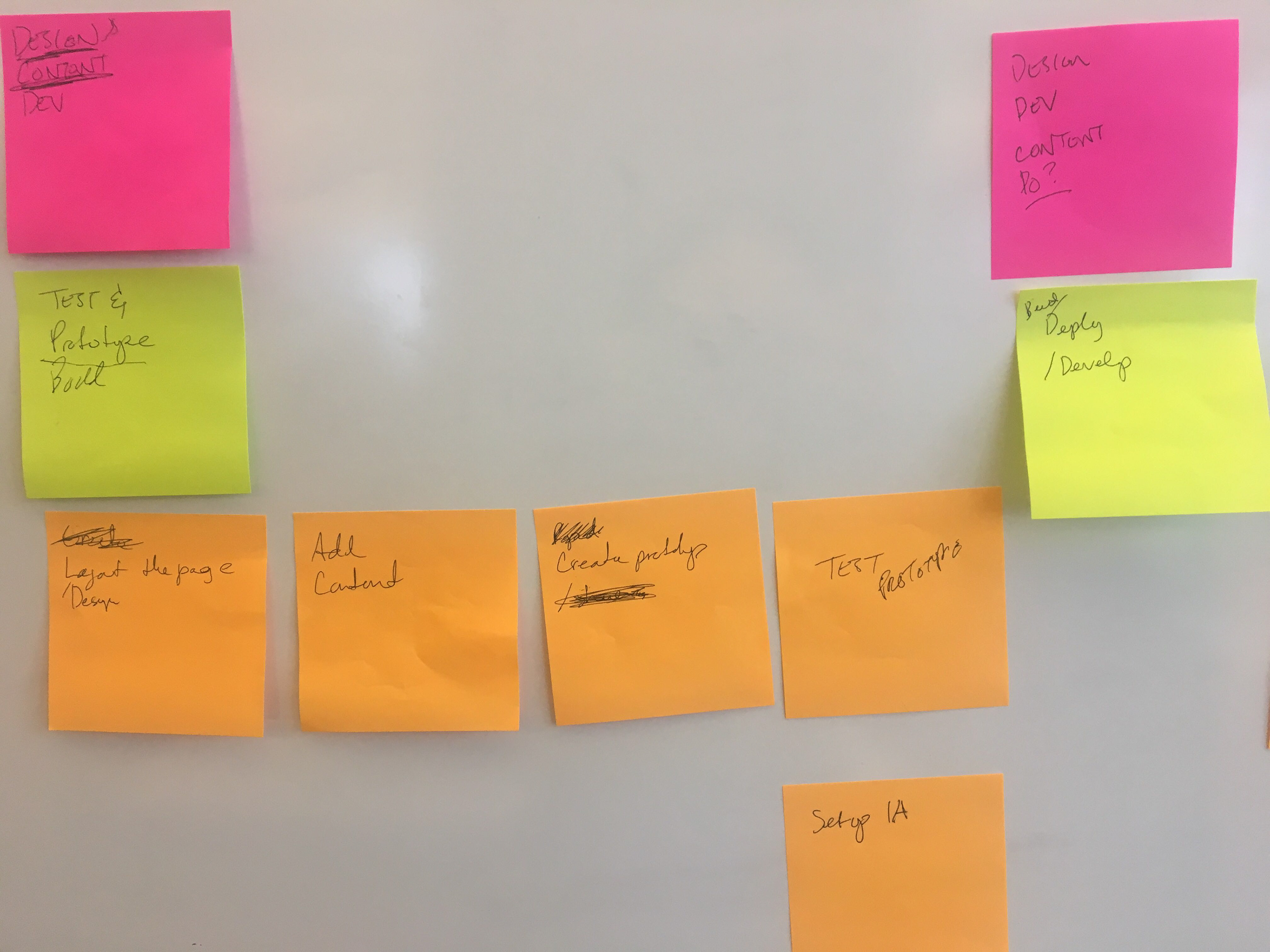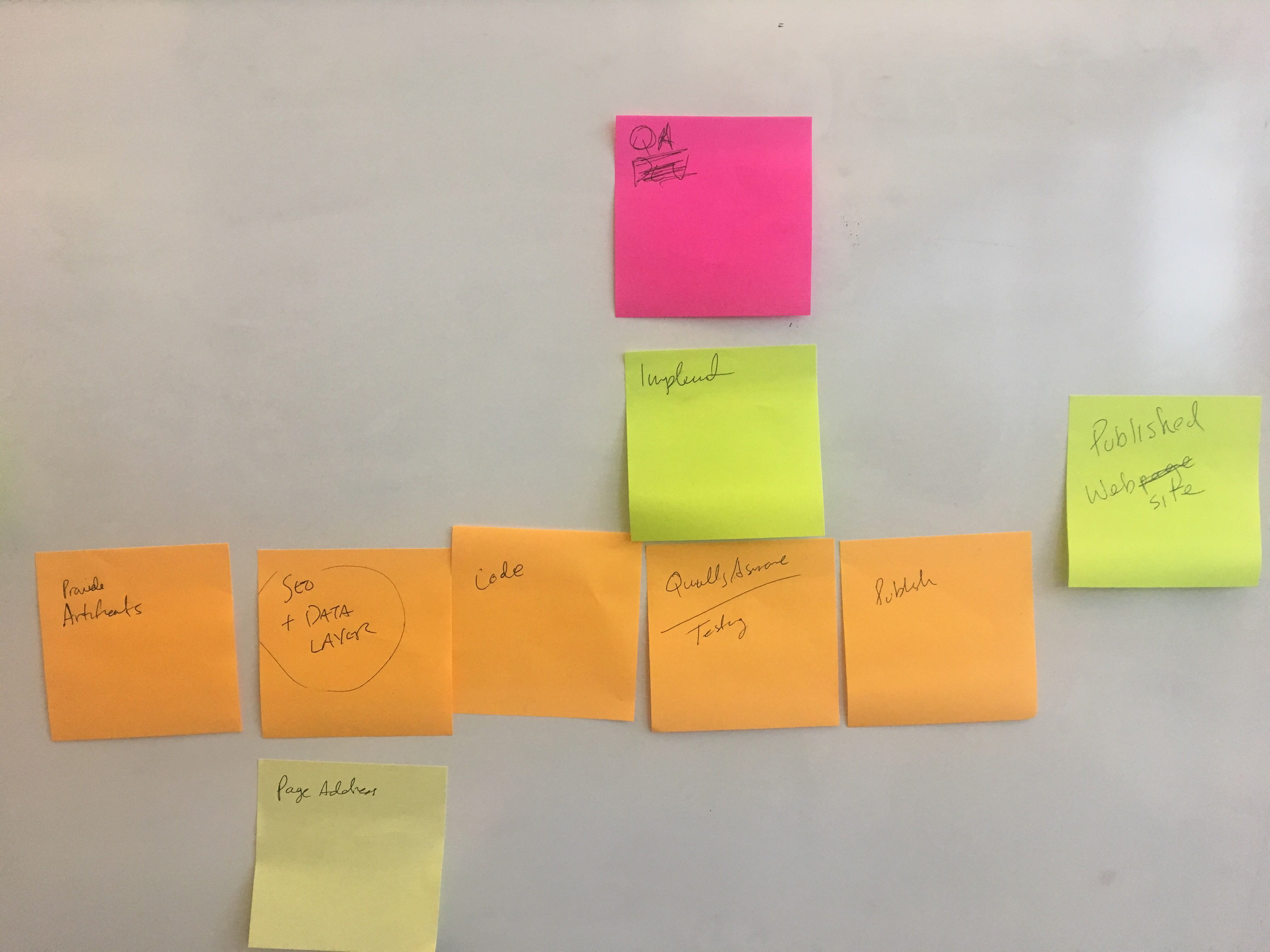 Outside of my normal tasks for my team, I was also helping another team part of Telus Business that needed to visualize data to empower stakeholders to make data-driven decisions. It was important to make the information stakeholders were looking for easy to access and understand and view while keeping the design of each page to Telus standard. I focused on organizing their data and improved their information architecture with a tool called Domo, mostly used to visualize and derive insights from data.
Skills Gained & Outcomes.
As Telus Digital was my first time working for a large corporation, I experienced many new things like working on a highly diverse and intelligent team, prioritizing multiple tasks, and working with a complex and developed design system. Working closely with our Design Strategy Lead pushed me to think critically and always be improving. My time spent with developers taught me how to better explain my own work, design related concepts, and advocate for better design practices within the team. Overall I felt this job allowed me to gain interpersonal skills and workplace experience in a friendly setting while challenging me to try new things and always be learning along the way.